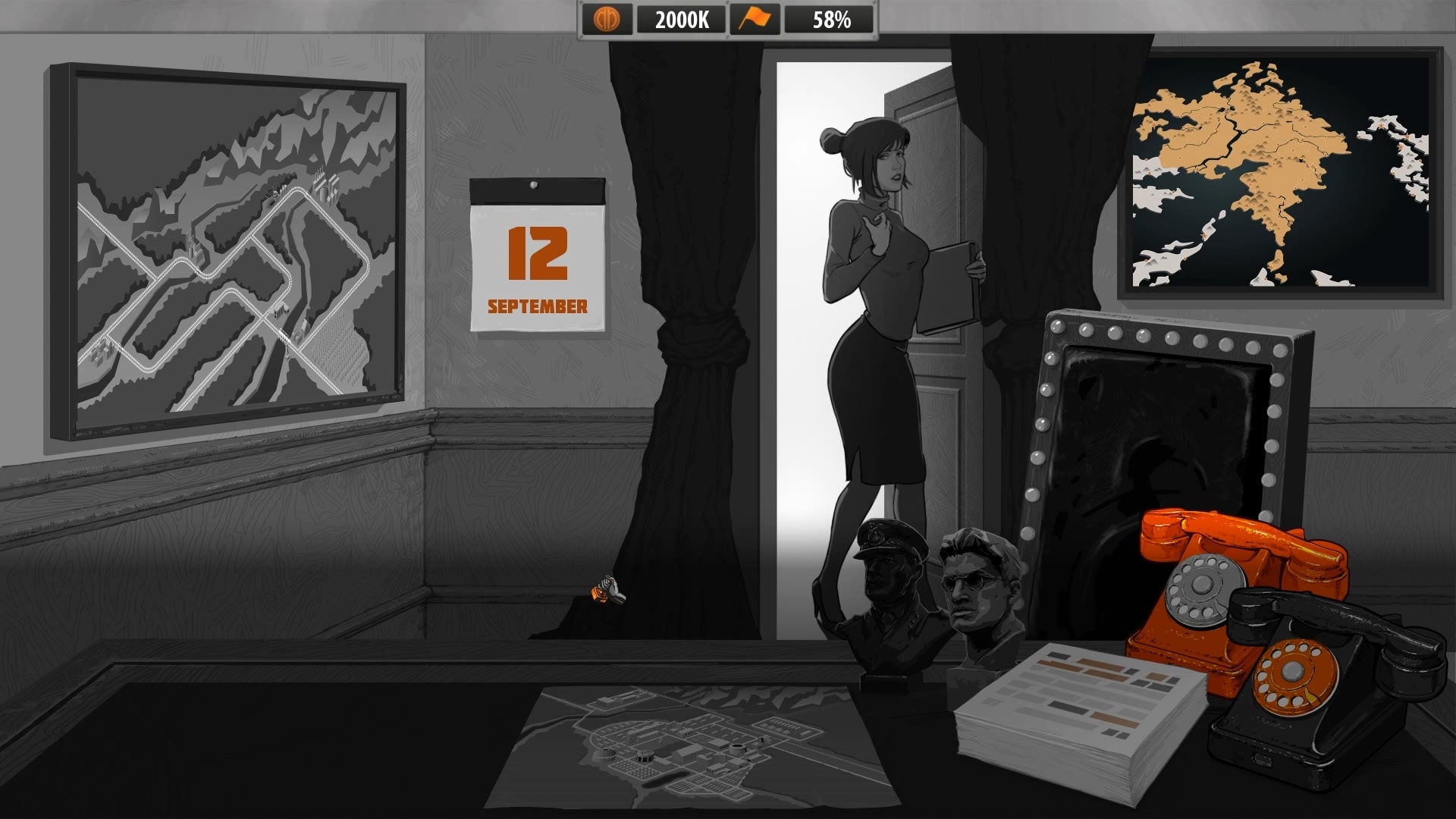 Develop a taste for power
Manage the appeals for justice from your citizens, grant or dismiss requests from subject departments, and untangle a web of political intrigue. Information is your most valuable resource, so do not be afraid to obtain it by any means necessary!
Always be two steps ahead
Every district in Iron-1 needs your help, but with a limited budget, you cannot help everyone. Strategically distribute resources to the people to earn their trust and increase your influence over them.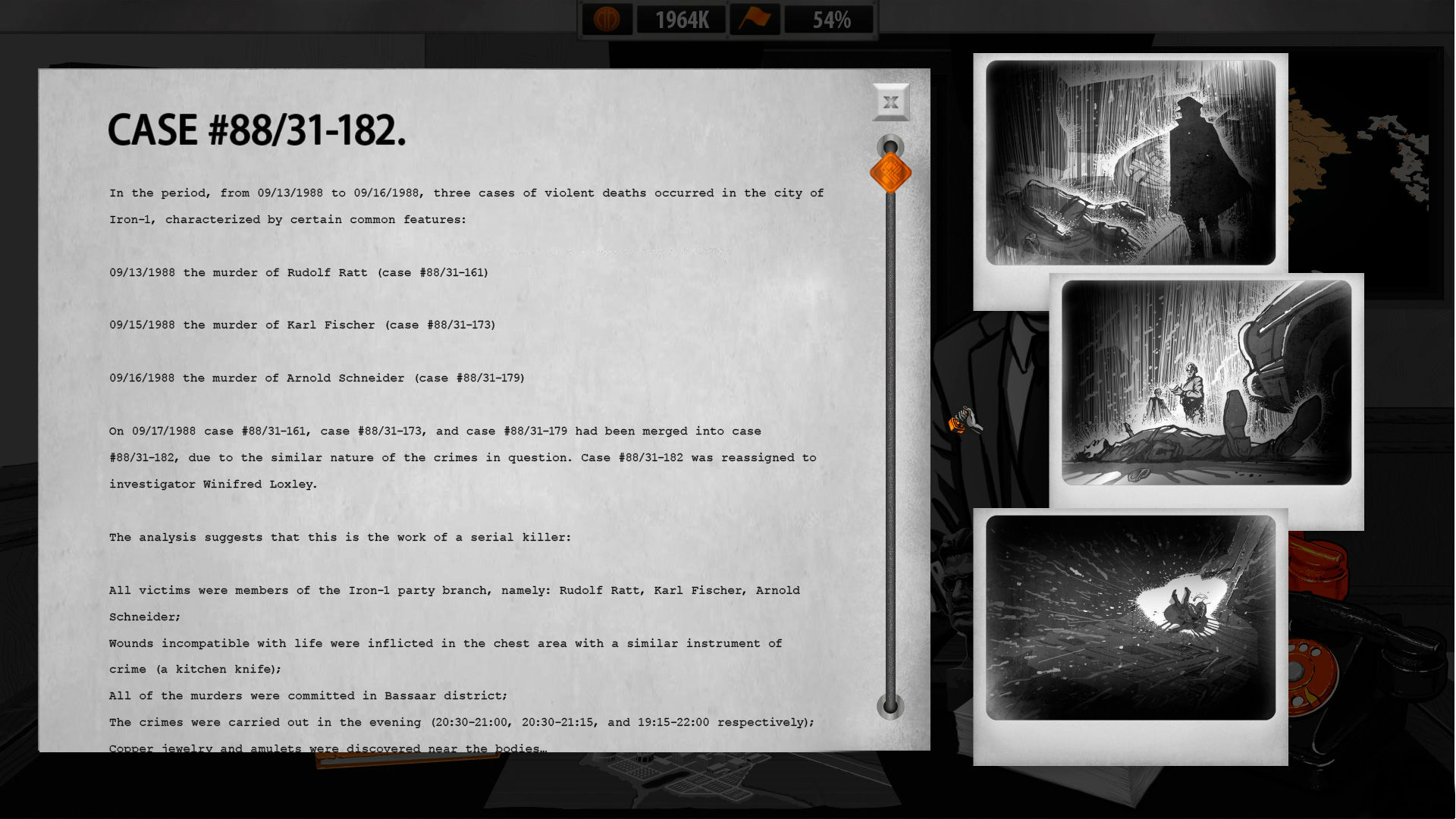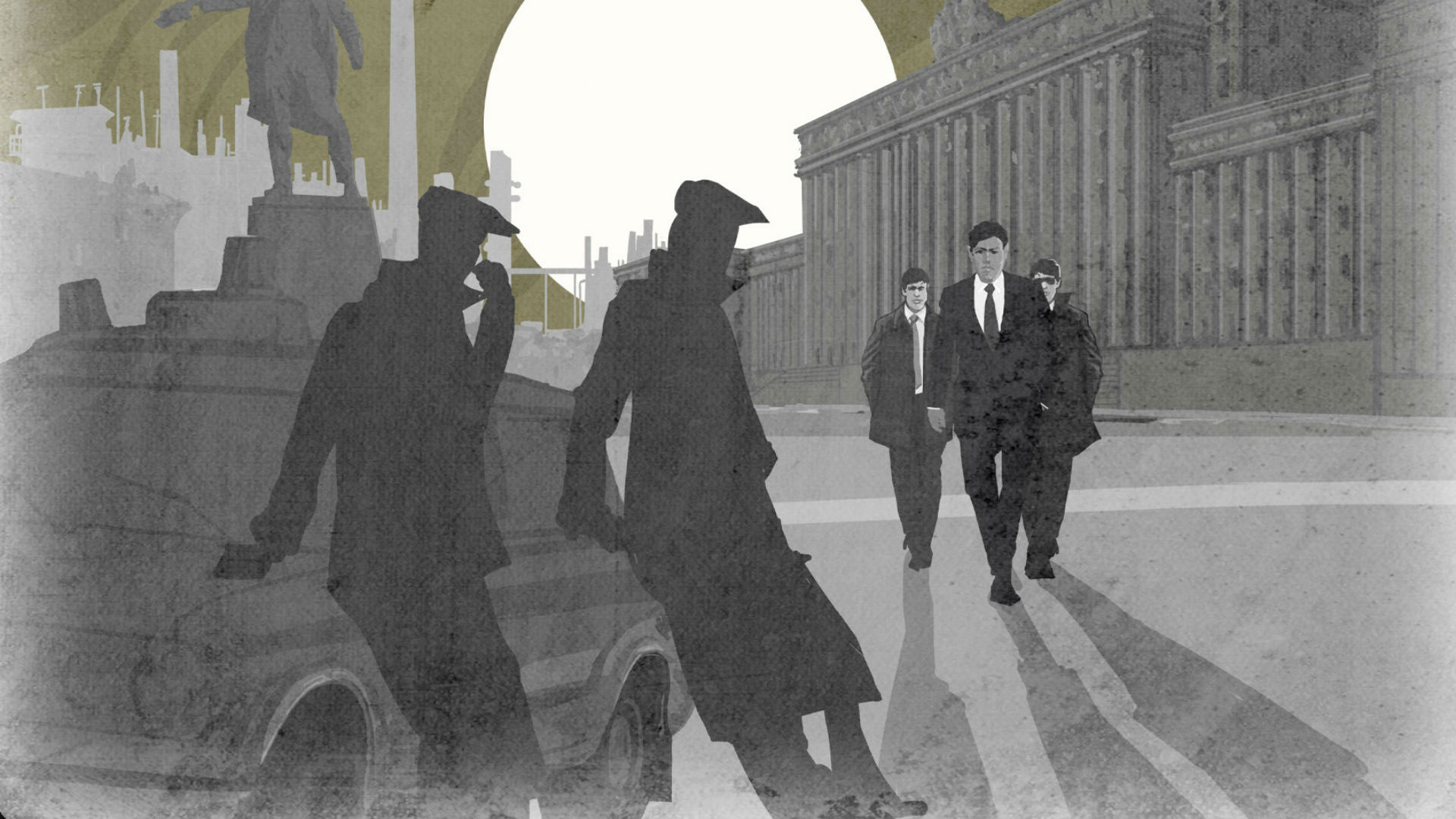 Over 5 possible endings
Every decision has a consequence. You will need to balance the interests of the party, the future of the country, and the very livelihood of your citizens. So, whose side will you really be on?